Staff
Our Staff
Community Care is a non-profit organization governed by a Board of Directors. With the agency Director/Administrator and staff, they guide the organization's policies and financial outlook.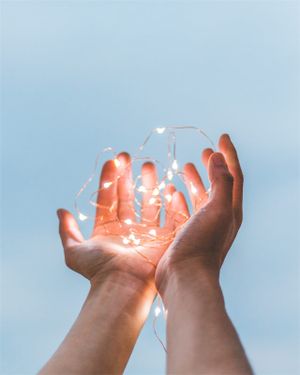 Meet our staff
Staff photos courtesy of our friends at Glasgow Photo
Ms. Amanda

Ms.Amanda's Pandas — Toddlers

Ms. Amanda is a lifelong Beaver Dam resident. She attended school after high school for early education. She received her 1 year diploma and began working at Community Care. Her favorite age group to work with is toddlers. In May 2016 Amanda received her Early Childhood Associate Degree from Moraine Park. In her free time she loves to read, be outdoors and spend time with her family.

Ms. Denise

Ms. Denise's Dinosaurs — Twos/Threes

Ms. Denise has extensive experience working with children. She has a degree in special education from Illinois State. She taught preschool in southern Wisconsin for a time and came to Beaver Dam when her husband got a job here. She joined Community Care in 1997. Ms. Denise's other love is music. She plays trumpet in the Beaver Dam Orchestra. Ms. Denise lives in Beaver Dam with her husband Tom. Her adult son Nathan lives in Brazil.

Ms. Krista

Ms. Krista's Kritters — Two's

Ms. Krista has worked with all ages of children in her career as a teacher both at Community Care and in the community. She has an associate degree in early education. She loves 4-H and has worked with kids there for many years. She has 3 boys of her own with her husband Tom. Ms. Krista enjoys gardening, scrapbooking and spending time with her family in her free time.

Ms. Kayla

Assistant Teacher

Ms. Kayla helps us in the afternoons with our infant and toddler classes. She received her assistant teacher certificate from Waupun High School and has helped her aunt in her in home child care for years. Ms. Kayla enjoys her work with the children.

Ms. Karen W.

Administrative Assistant

Karen W. has been Community Care's "right hand woman" as she is affectionately known as for over 25 years. Karen helps with schedules, tours, children's files, bookkeeping, food ordering, question answering, phone answering, and much more. When Karen is not at work she is usually stamping, shopping or going out to eat with her sisters which are three of her favorite things to do.

Ms. Jackie

2020 is my first year teaching early education. I obtained my early education degree from Marian College, but most recently worked at Saint Katherine Drexel School. I tutor students who have dyslexia. I love teaching young children. I love to watch them grow and learn.

Ms. Renae

Administrator / Director

Ms. Renae is a social worker and mom who met Community Care 16 years ago when her son was 2. Over time she had two more boys which she brought here. In 2007 Community Care needed a leader and Ms. Renae thought it would be great to be closer to her children. Since then she has helped lead us through the national accreditation process to become a 5 Star Center. She loves the staff, children and families here at Community Care and is passionate about excellent early education care and service.

Ms. Jessica

Administrator / Director

I have my degree in early childhood. I worked in childcare before my daughter was born. I am married, and we have one child. I love to do arts and crafts. I love cooking and trying to make new things. Now that my daughter is older, I wanted to get back to working with children.

Ms. Ashley

I'm currently going to school for my associates degree in early childhood education. Before working here I have always loved babysitting for family friends and others who needed help. In my free time I like to hunt and go fishing, play slow pitch softball, and chill with my friends and family.

Ms. Jessie

I have my Bachelors Degree in Human Development and Family Studies with additional classes specific to teaching. My heart is in 4K but I do enjoy baby snuggles. My family includes my husband Mike, our 2 girls and 3 cats. I enjoy a twizzlers snack, Christmas Hallmark movies, spending time with family and walks by the lake.

Ms. Char

I'm currently going to school for my associates degree specializing in early childhood education. I have a teenage son named Josh, a cat, and a dog. In my spare time I enjoy reading, doing diamond dot art, and hanging out with family and friends.

Ms. Karen B.

"Grandma Karen" is what everyone calls me. I am a grandmother to 6 grandchildren. I am also going to be a great grandmother soon. I've been working at Community Care since 2001. I took some time off in 2022 when my husband was ill. I missed working with the children, families and staff here.

Ms. Monica

My name is Monica Kirkland, I am married to Tom with two grown children, Miya and Brett. I am originally from Madison. We moved to Beaver Dam 24 years ago to start our family. Beaver Dam quickly grew to be our hometown and the community was nothing like I experienced in Madison. I started teaching my senior year of high school 92' in a afterschool program, with my associates degree in Early Childhood. I continued my education and pride myself as a lifelong learner. I Graduated from Grand Canyon University with my Bachelors in 2015, Educational Studies, including special education K-12. I previously taught 15 years in Beaver Dam at another pre school in our community.  After graduating I took some time off from teaching in a classroom, to became a Senior Behavioral ABA Therapist for children and families with differing abilities; specifically persons on the Autism Spectrum. I joined Community Care in 2021, which has given me back the sense of community that I have grown to love.
Get started
Join our Preschool & Child Care
We welcome you visit us in person to see if your family would like to join our Community Care family. Please contact us to schedule a tour!